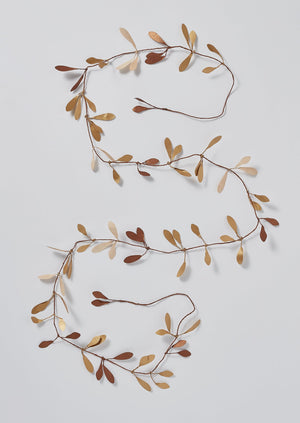 A thoughtful alternative to modern tinsel, our garland features mistletoe-shaped leaves twisted on paper-wrapped wire. Handmade in India with metallic and matte leaves, the latter dyed with natural tea. The wire allows it to hold the desired shape when arranged.
Details
Handmade banana fibre and recycled cotton paper. Handmade metallic cotton rag paper. Metal wire.
Made in India.
Being handmade, there will be pleasing variations in the colour, design and texture of each of our paper products.
Approx. L 200cm.